Exterior building restoration is not just for aesthetics alone. The cause of facade problems can be due to poor design, improper installation, corrosion from moisture, water penetration, freeze/thaw damage, and poor exterior wall maintenance. The loss of support or weakening of anchoring systems can result in falling debris and a hazard to the property.
Over time, moisture, pollution and exposure to the elements can compromise the structural integrity and appearance of a building. As buildings age, materials tend to become brittle, susceptible to cracking, oxidation, or prone to disintegration. Alone or in combination, these factors can threaten the structural stability and usefulness of the building. We offer a complete range of exterior and interior historical restoration services that renew the appearance of buildings and protect them from further deterioration.
Since 1972, we have built up a wealth of experience and know-how that enables us to offer the most appropriate and rational processes for project implementation. From inspection, analysis and planning through implementation and sound application principles, our extensive knowledge of various construction materials, paints, finishes and manufacturers' installation procedures enables us to deliver the most appropriate and sustainable rehabilitation solutions.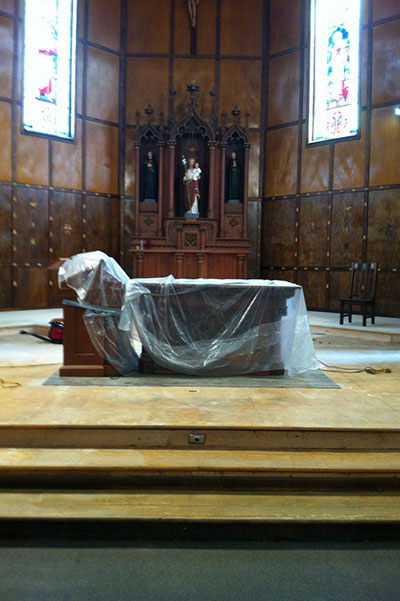 Our professional restoration services encompass a wide range of exterior elements, including:
Facades
Balconies
Windows and wall openings
Terraces
Building cornices and projections
Canopies / sidewalks
Railings
Deck, slab coatings
Fascia and Soffit
Siding
Exterior elements are restored using:
Paints & Stains
Caulking & Glazing
Graffiti Repellent
Sealants & Sealers
Wood, brick and concrete replacement
Cleaning and Sandblasting
Corrosion Control Coatings
Epoxy & Elastomeric Coatings
Waterproofing
Cellular PVC Board