Historical Restoration & Commercial Painting
Since 1972 J. Ferraro & Co., a family owned business, has been providing exterior and interior historical restoration and commercial painting services to Central Ontario and Muskoka. Our many satisfied customers include Hotels and Resorts, Apartment and Condominium Complexes, Historical Societies, Churches, Government Buildings, Office Buildings, Schools and Hospitals. Over more than 4 decades we have built our reputation on providing clean, superior quality workmanship, on time, on budget and eco friendly.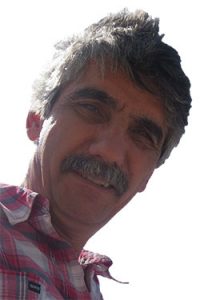 Through strong leadership, clear communication, on-site presence, integrity and honesty, our client partnerships evolve into long-term relationships – these relationships are important – this is how we have built our business. Our company's accurate, thorough and streamlined process guarantees the best outcome; quality craftsmanship, on-time and on budget.
John Ferraro, President
Get a free quote for your next restoration or painting project. Call us today at 705-445-8452. Or, send your request for quote by email. Just fill out the form and we will contact you.